The People's Choice Awards Return!
Healthwatch Oldham are proud to announce the return of The People's Choice Awards to celebrate the hard work that people throughout all health and social care services have delivered to the people of Oldham during 2021.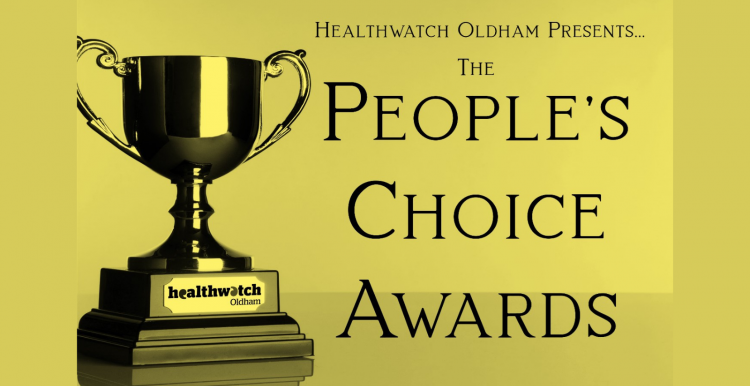 Initially, these awards were to designed to help thank and celebrate those who helped others throughout the COVID-19 pandemic. However, with the huge response we got last year, we thought it would be best to keep this as an annual event.
We are asking Oldham residents to nominate individuals who they feel have provided them with excellent service, gone above the call of duty and deserve recognition for their hard work. This could be your GP, a specific nurse or an organisation that has helped you.
How it works
We will take your nomination and collate them into separate groups depending on which role they have, where they work and what they do. The winners will be the ones who have the most nominations in their specific group.
To enter your nomination, email us at info@healthwatcholdham.co.uk stating who they are and why you think they deserve to be nominated. Unsure of who they are or who the organisation was that helped you? Do not worry, contact us about your desire to place a nomination and we will support you with it.
The nominations will be open until the 7th January 2022. Winners will receive a certificate of recognition from Healthwatch Oldham and we hope that they will understand that the residents of Oldham appreciate the hard work and effort undertaken by local services and their dedicated staff. If you have any queries, then please do not hesitate to contact us on 0161 622 5700.