Northern Care Alliance's Chief Nurse honoured with Gold Award
The Northern Care Alliance's Chief Nurse Elaine Inglesby-Burke CBE has been honoured for her remarkable nursing career by the NHS' top nurse.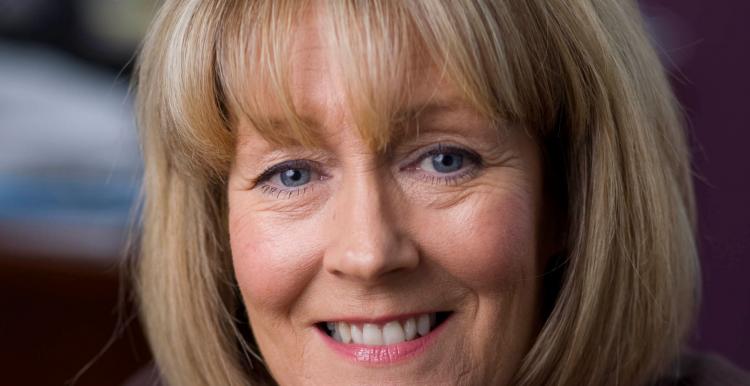 Elaine was presented with the first NHS England Chief Nursing Officer's Gold Award by the new Chief Nursing Officer for England Ruth May. She received this honour at the Chief Nursing Officer Summit 2019, which was held recently.
The Gold Award is presented to an individual who has made exceptional achievements/exceptional, significant contribution by an individual with a distinguished career in nursing and/or midwifery.
Elaine qualified as a nurse in 1980 and throughout her career has worked in the North West in a variety of positions, including ward manager and nurse specialist. She has held Executive Nurse Director positions since 1996 and came to Salford Royal as its Chief Nurse in 2004.
Nationally, Elaine's work has included being a significant advocate in the campaign for hospitals to set staffing levels in the interests of patient safety. She has also been part of the Prime Minister's Nursing and Care Quality Forum and was the only nurse selected to be on the Berwick National Advisory Group of the Safety of Patients in England. In 2015 Elaine was awarded a CBE in the Queen's Birthday Honours List for services to nursing.
Elaine Inglesby-Burke CBE said:
"It was a real honour to receive the award from Ruth at her first CNO Summit as Chief Nursing Officer. Being singled out for my achievements is unbelievable when I hear about the tremendous patient care and improvements that are being delivered by so many other nurses in often very challenged organisations.

I am really proud to share my Gold Award with my colleagues across the Northern Care Alliance and plan to introduce a way in which, every year, I can pass on this award to colleagues within the Alliance to recognise their amazing contribution to nursing."