If you're at risk of domestic abuse, remember the Silent Solution
During the COVID-19 pandemic, police forces and domestic abuse charities have reported an increase in the number of domestic abuse-related calls and in April 2020, the Home Office launched the #youarenotalone campaign.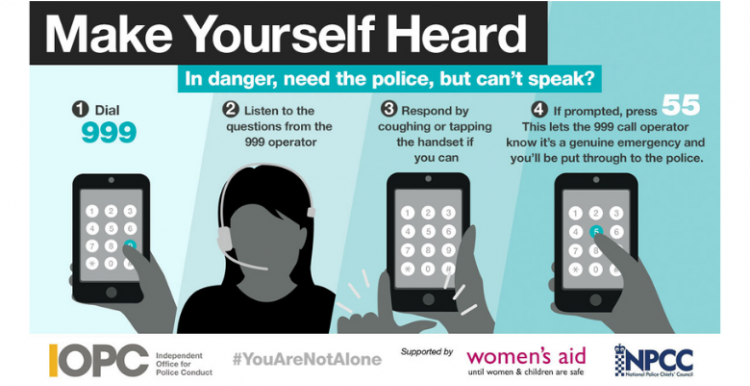 The Silent Solution system – overseen by the National Police Chiefs' Council (NPCC) - enables a 999 mobile caller who is unable to make a noise or speak, to press 55 when prompted to inform police they are in a genuine emergency.
Make yourself heard in danger, need the police, but can't speak?
Dial 999
Listen to the questions from the 999 operator
Respond by coughing or tapping the handset if you can
If prompted, 55. This lets the operator know that it's a genuine emergency and you'll be put through to the police
#MakeYourselfHeard #SilentSolution #YouAreNotAlone
To find out more, visit the link below: