DNAR (Do not attempt resuscitation) Survey
Survey open until 12 June.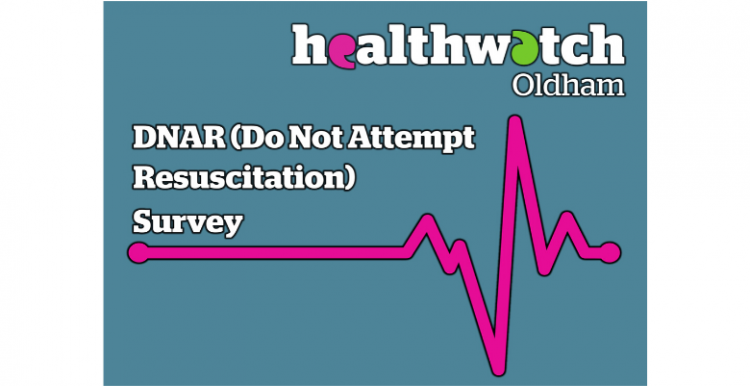 In recent weeks, DNAR has been a topic of concern with people, especially in light of the COVID-19 pandemic. Feedback from Oldham residents through our various channels of communication has brought to light that this is an area that we want to understand better. 
Therefore, we have created this survey to try and understand peoples experiences of DNAR, including, how decisions were communicated with you, timescales of this process and your thoughts on things that went as well as possible or could be improved for others in the same situation. This survey is open until the 12th June 2020.
You can access the survey below: