Healthwatch Oldham 100: Your Pharmacy and Repeat Prescriptions
This month's survey is about 'Your Pharmacy and Repeat Prescriptions'.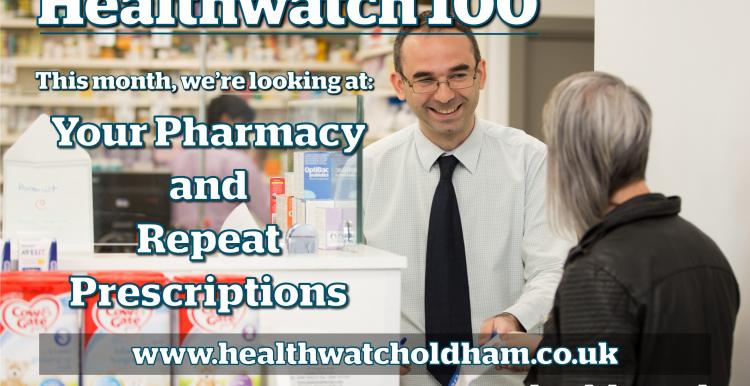 Our latest Healthwatch Oldham 100 is now available. We have chosen pharmacies and repeat prescriptions as the topic this month, to better understand the service provided by your local pharmacy and the way you obtain repeat prescriptions.
This survey will take you less than 5 minutes to complete and it's open to everyone!
You don't have to answer any of the questions you feel uncomfortable with, but the more information you provide, the more helpful it will be for us.
The results from this survey will be made available on our website in the coming months.
If you require any assistance in completing this survey, please do not hesitate to contact the team on 0161 622 5700 or email info@healthwatcholdham.co.uk.